COVID-19 AGENCY RELIEF FUND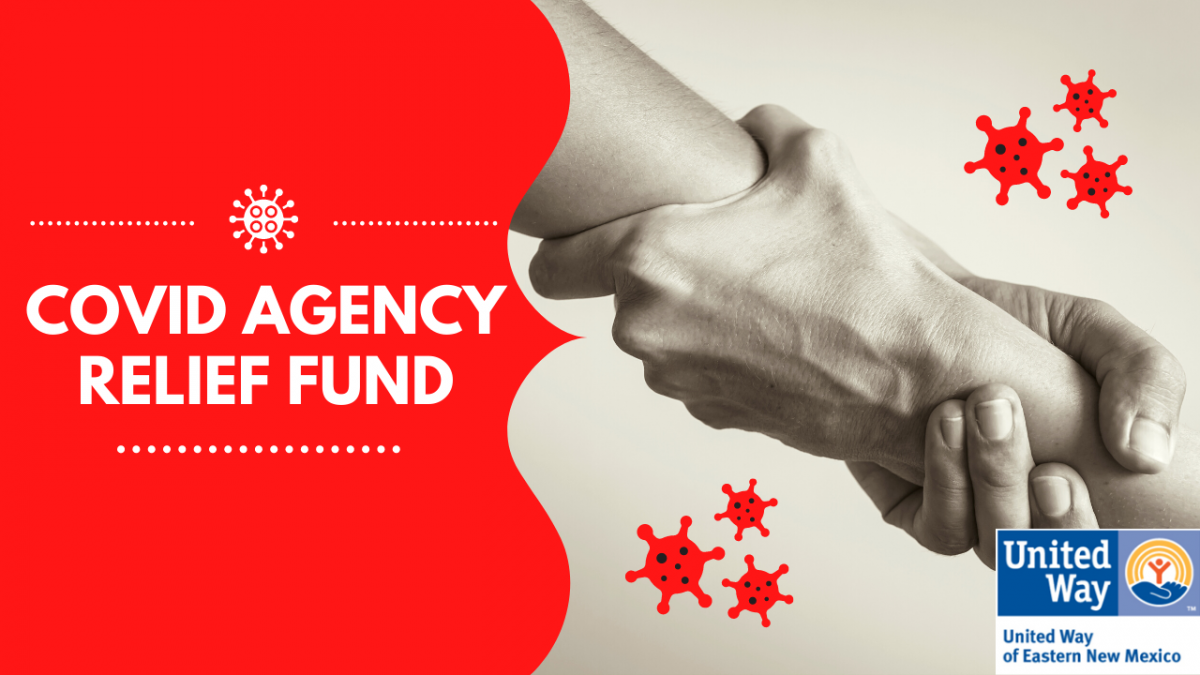 Our local Agency Partners are doing MORE THAN EVER during COVID19. Unfortunately, most (if not all) their fundraising efforts have been cancelled or curtailed--for the past eight months. During this difficult time when families are depending on them EVEN MORE, the agencies are struggling with funding and looking toward 2021 have even more funding concerns. PLEASE GIVE LOCAL NOW.
Find your favorites and GIVE: 
American Red Cross,    Arise Sexual Assault Services,    Clovis Meals on Wheels,    
Curry Senior Resident Meals Assn,    Friends of Cannon Families,    Food Bank of Eastern NM,
Girl Scouts of NM Trails,    Habitat for Humanity Roosevelt & Curry,   Hartley House,    Oasis Childrens Advocacy Center,   
Portales Meals on Wheels,    Salvation Army Clovis Corps,      Special Olympics Clovis/Portales
to support United Way ENM text UWENMDONATE to 41444 or click the DONATE button on the right side of this page.
---
You can text COVIDARISE to 41444 or go to https://app.mobilecause.com/form/p2egBQ?vid=e96am
---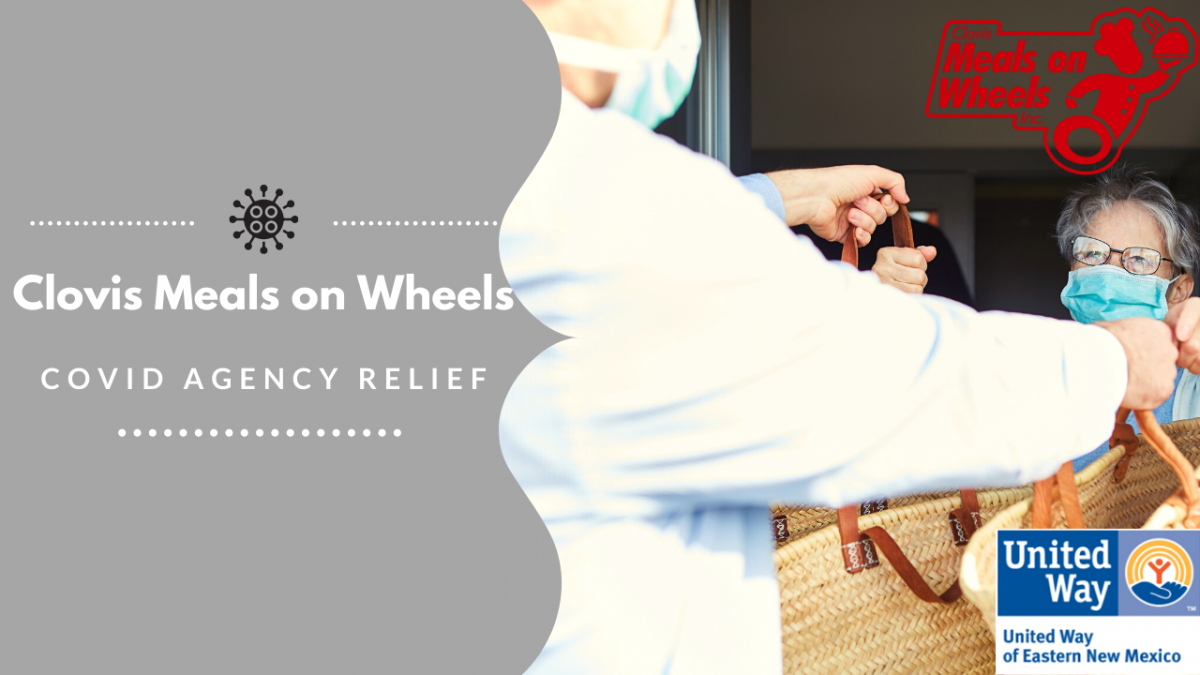 You can text COVIDCMOW to 41444 or go to https://app.mobilecause.com/form/ziTRPg?vid=e946u
---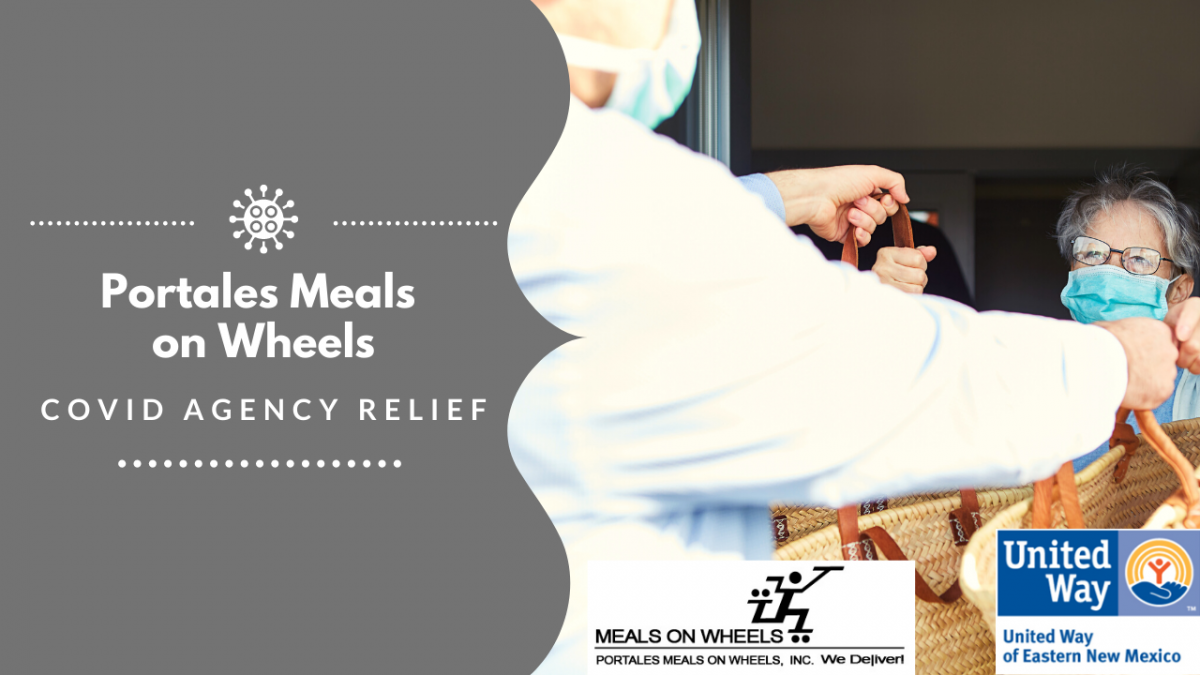 You can text COVIDPMOW to 41444 or go to https://app.mobilecause.com/form/VyKnNw?vid=e9670
---
Curry Resident Senior Meal Association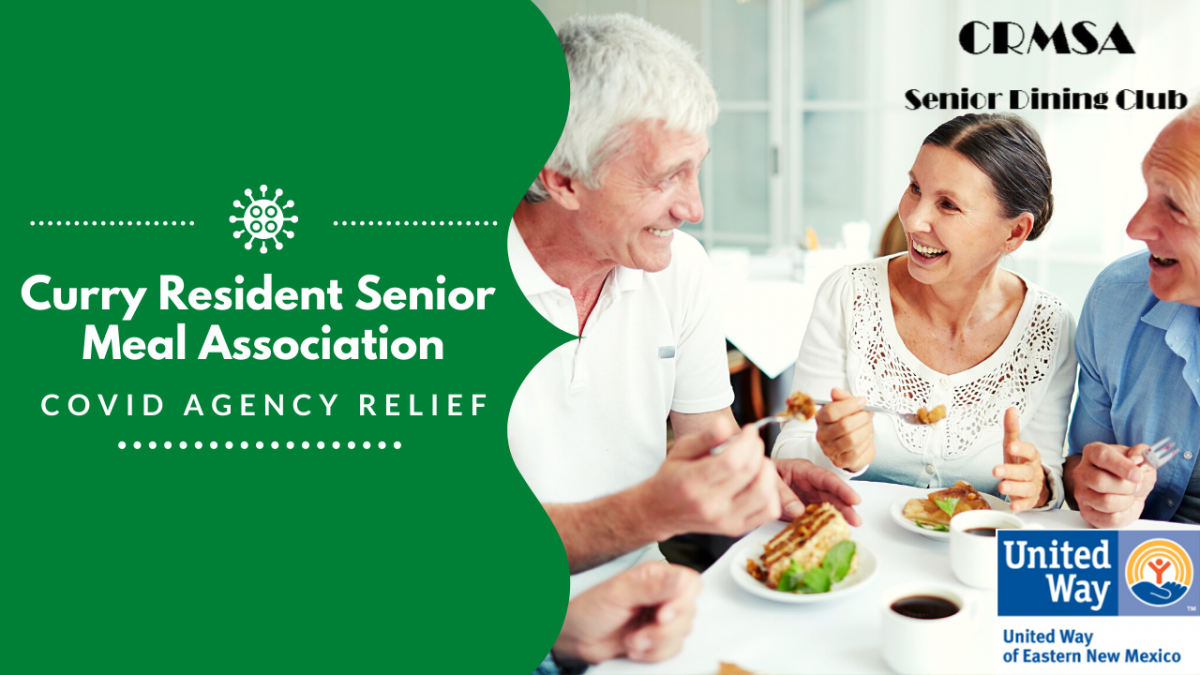 You can text COVIDCRSMA to 41444 or go to https://app.mobilecause.com/form/JhYLcQ?vid=e94u5
---
Food Bank of Eastern New Mexico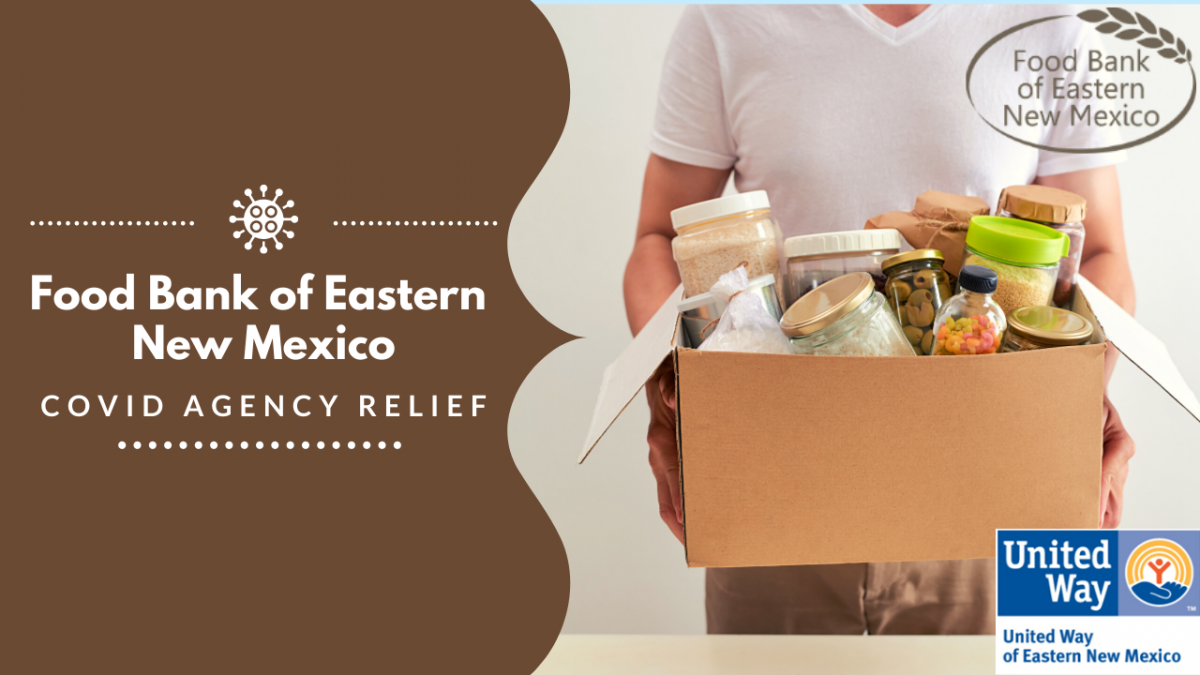 You can text COVIDFOODBANK to 41444 or go to https://app.mobilecause.com/form/SmA2jg?vid=e95c2
---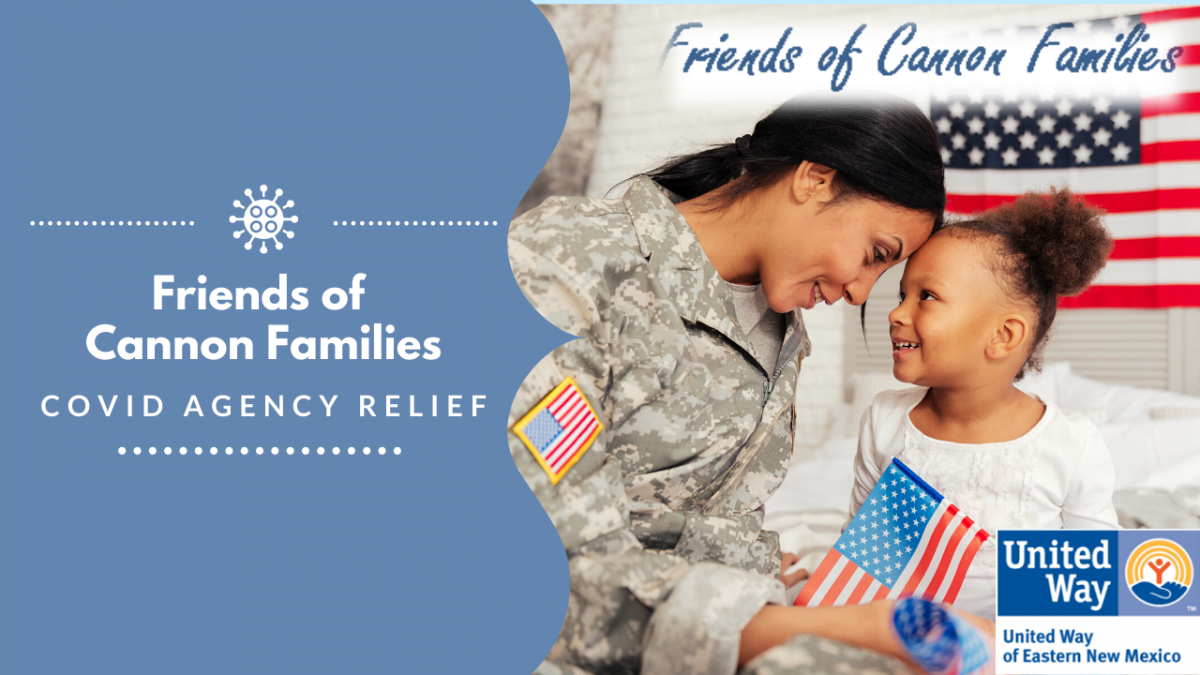 You can text COVIDFOCF to 41444 or go to https://app.mobilecause.com/form/QQw3XQ?vid=e95kg
---
Girl Scouts of New Mexico Trails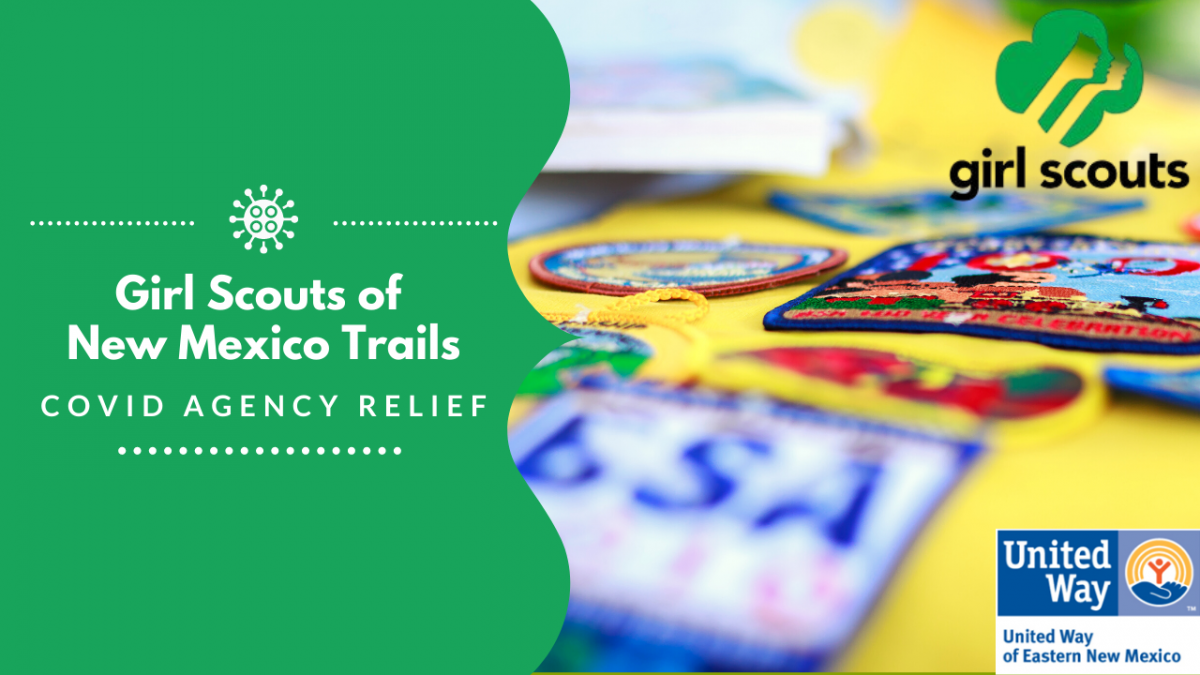 You can text COVIDGIRLSCOUTS to 41444 or go to https://app.mobilecause.com/form/JGKIxg?vid=e95nk
---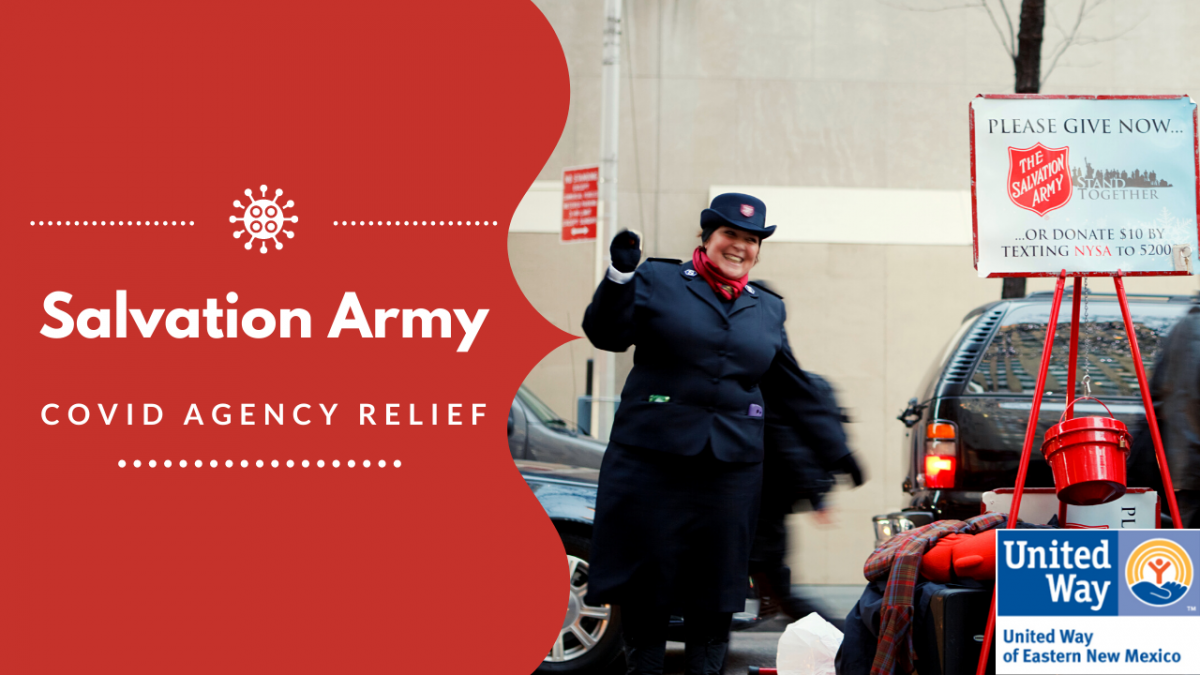 You can text COVIDSA to 41444 or go to https://app.mobilecause.com/form/KN6eIA?vid=e96i4
---
Habitat for Humanity Roosevelt-Curry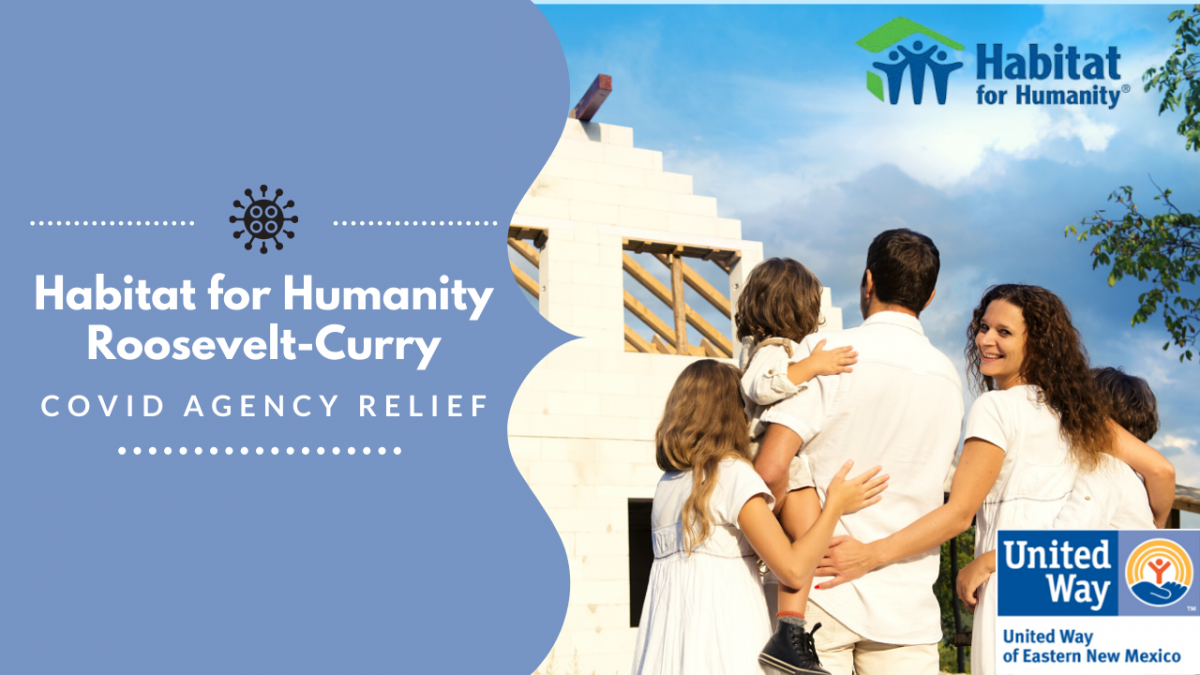 You can text COVIDHABITAT to 41444 or go to https://app.mobilecause.com/form/WFXuww?vid=e95t4
---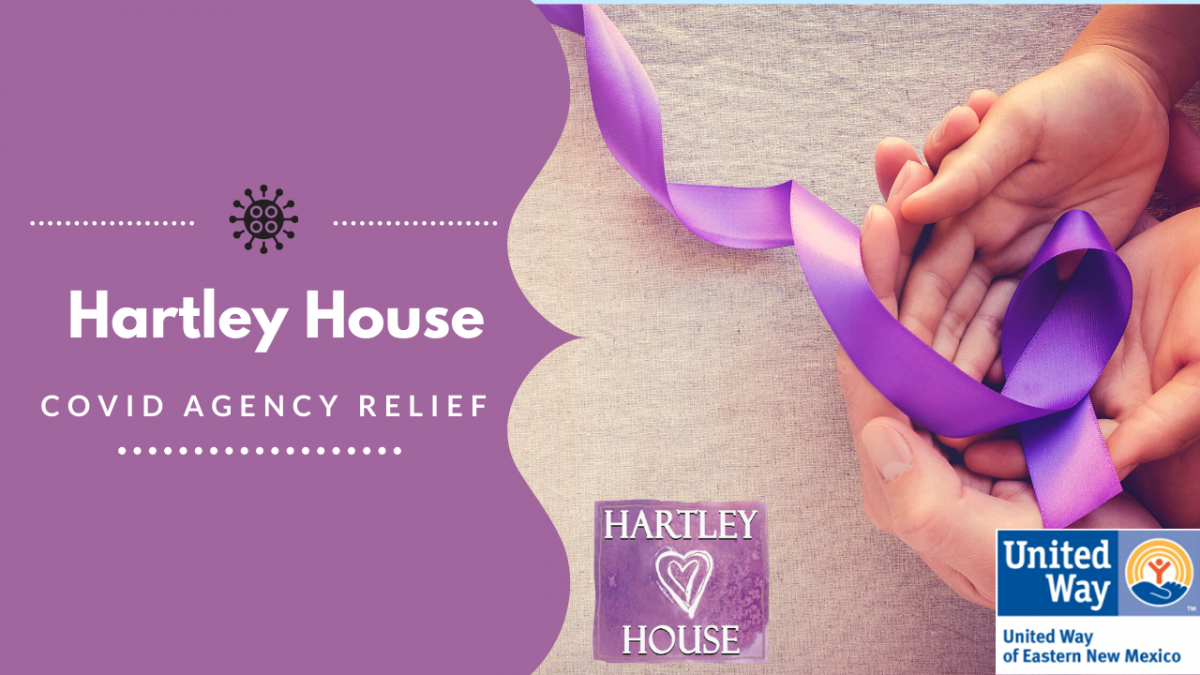 You can text COVIDHARTLEY to 41444 or go to https://app.mobilecause.com/form/Mh8RmA?vid=e95x5
---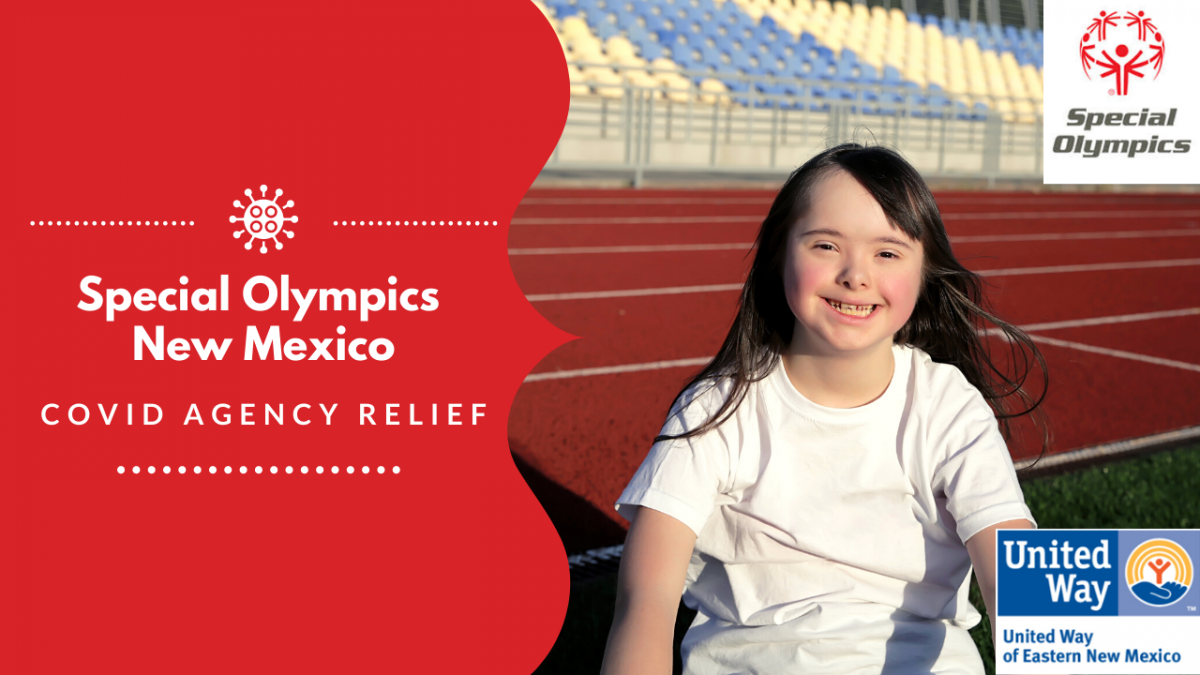 ---
Oasis Childern Advocacy Center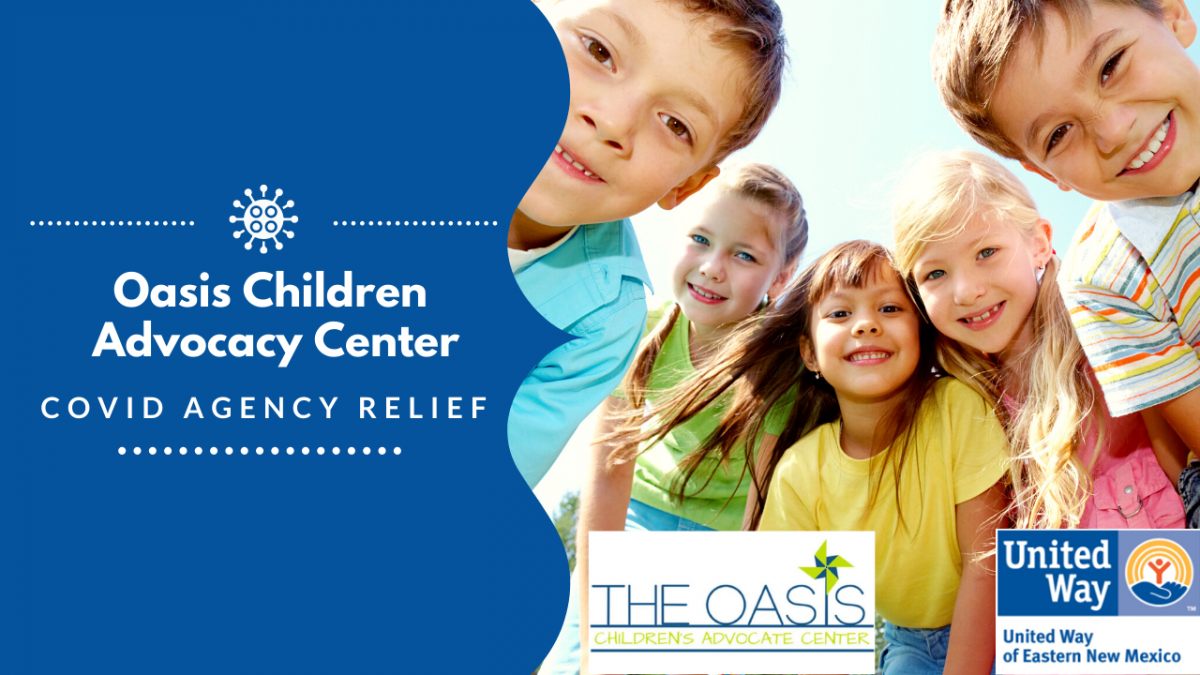 You can text COVIDOCAC to 41444 or go to https://app.mobilecause.com/form/AfsPgw?vid=e961i
You can text COVIDARC to 41444 or go to https://app.mobilecause.com/form/bVwXtQ?vid=e941r